Impact
Water supplies repaired, classrooms built properly, and communities with more trust in those who serve them and more confidence to complain.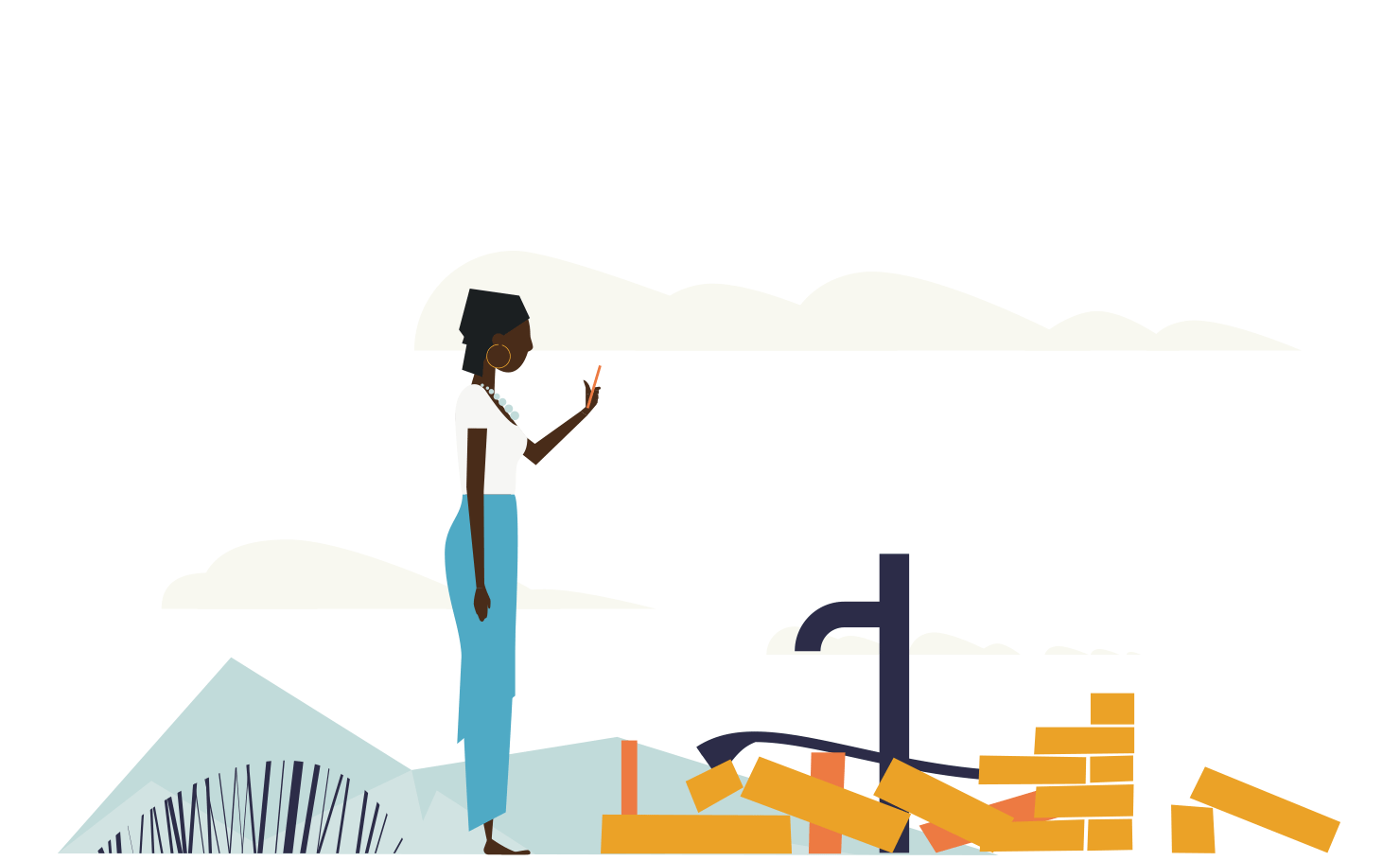 Over 4,000 problems solved - and behind each one, a story
Our approach represents a promising way of transferring power to the citizen and we know it works – about US$1 billion worth of projects and services have been monitored to date, and out of 7,000 problems identified by citizen monitors, over 4,000 have been fixed. Here are a few examples:
Kenya: Water without walking for miles
When water pumps broke, repair was often delayed and people had to walk miles for water. Uchi and Mwanakombo got this and other problems solved.
Nepal: Students with disabilities secure eye tests for all
Mithilesh is partially sighted and felt excluded at school. Now, as chair of the school's Integrity Club, he's made life better for his peers.
Afghanistan: Ensuring teachers turn up to work
Teachers often failed to show up at Hamid's school. Now his Integrity Club has solved the problem.
The impact of our work and partnerships exists on multiple levels and we invest resources in building evidence for it and understanding how and why it happens. We are also keen to learn more about where our impact is less than expected.
Here are a few more ways in which we see impact from our work:
Young monitors in DR Congo persuaded their school to build better and gender segregated toilets, making it much easier for girls to attend in a place where girls did not go to school because of the lacking toilet facilities.
Over a year after the widespread destruction of the 2015 earthquake in Nepal, people were still waiting to go home. Monitors successfully sped up the reconstruction of homes so that people could get on with their lives following the disaster. 
Monitors in Afghanistan resolved delays in school construction meaning that access to education for children in remote areas has improved.
With so many problems solved, one challenge we face is being able to investigate enough of them so that we can fully understand the impact. This is an area we continue to work on.
Marginalised people benefit from our approach
Citizens have used our methodology in a variety of challenging environments to secure tangible, relatively rapid improvements to essential services, with significant benefits for marginalised people. When comparing citizen monitors who are more marginalised with those who are not (e.g. women vs. men), we have seen marginalised citizens gain (for example) similar levels of confidence to make complaints to local authorities.
In this initiative in Nepal, we have seen young people with disabilities play a leading role in monitoring and advocating for improved accessibility in schools and even allocation of budget by local authorities to support accessibility in the local area.
Two areas we are keen to understand better are the sustainability and scalability of our approach. These challenges particularly acute when we consider the importance of maintaining these benefits for everyone, especially the most marginalised.
Other organisations have adopted or adapted our approach
We are seeing local CSOs adopt multiple elements of our approach, including current partners but also organisations we have not worked with before (who know about our methodology through partners).
In Nepal, Integrity Clubs have been successful in improving how schools are run to the extent that other schools in the local area are either starting their own clubs without our support, or requesting our support to do this.
Larger INGOs have adopted our approach and integrated it in broader programmes at a scale that Integrity Action could not manage, for example a multi-country, multi-year initiative led by Restless Development.
Our work in Tanzania with Raleigh International involves 350 young citizen monitors who are accountability from development agencies in three regions of Tanzania to ensure their interventions are effective and inclusive.
By working in partnership with larger organisations, it is possible for us to scale our methodology, and we are exploring other ways to do this while maintaining the sustainability of how we work.
What do we need to learn more about?
We have seen evidence that duty bearers and service providers may be changing their attitudes and behaviour on multiple occasions.
In Kenya, relationships between citizens and government officials have been strengthened to the point where officials actively contact monitors to get updates on the services being delivered and the progress towards addressing issues identified. But we need to develop ways of understanding and measuring such shifts in behaviour.
Our work in Nepal has shown us that by actively promoting the meaningful inclusion of students with disabilities as monitors, attitudes of classmates, teachers, community members and even local authorities are changing and people are starting to question existing social norms surrounding disability.
The evidence we have to date is on a case-by-case basis and we are keen to learn about whether this happens more systematically.
We wish to inspire other actors to use our approach, promote it, or even require it, which is why we are gathering evidence on the potential of our approach to challenge entrenched power dynamics, build trust, and incentivise acting with integrity, resulting in tangible improvements in the living standards of people living in poverty.
Browse our blog and resources for examples of our impact and what we are learning including research, case studies, reports and evaluations.