Reflections on the 2023 Open Government Partnership Global Summit in Tallinn, Estonia
This Blog shares Gemma Graham's personal reflections from the OGP Global Summit 2023.
Last week, Tallinn, Estonia, played host to the 2023 Open Government Partnership (OGP) Global Summit, bringing together over 1,000 Heads of State and Government, representatives of civil society and policy makers around the world. The summit's focus was on open government in the digital age, the potential of technology to make governance and policy-making more transparent and accountable, and the preservation of democracy.  
As someone who has until recently focused on youth leadership and women's rights, attending the OGP Global Summit with Integrity Action was my first foray into the wider governance and accountability space. My week began with our official side event, "Build, Deliver, Check: What is the Value of Citizen-Centred Monitoring?", held in a trendy vintage clothing store that served as a unique event space as part of the summit. During this event, we presented findings from two recent pieces of research with SEND Ghana and Kwale Youth and Governance Network – two little pieces of gold dust for those interested in programme design – evidence that citizen monitoring represents value for money and improved quality of services as an approach for both government and citizens, which sparked plenty of discussion, and potential for partnerships.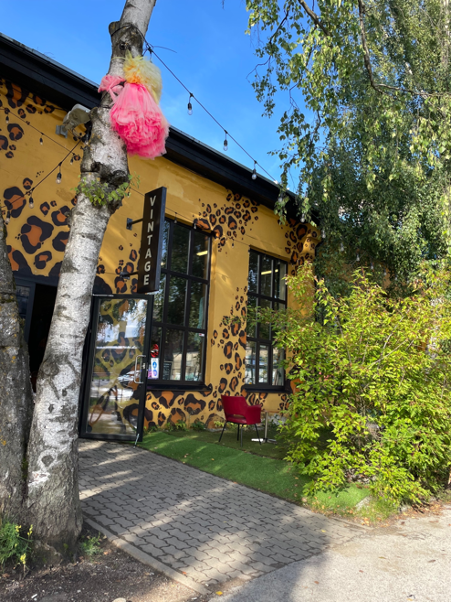 I was struck by Estonia's remarkable track record in e-governance and the close cooperation between the government and civil society. Estonia has been a trailblazer in digitizing the democratic process, introducing pioneering initiatives like digital IDs and signatures as early as 2002, and a Government App, along with internet voting for citizens introduced in 2005. They have even lowered the voting age to 16+ in local elections and presented data showcasing the increased engagement of young people under 25 in national elections. Estonia's Prime Minister, Kaja Kallas opened the OGP 2023, by emphasising the potential of technology to make governance and policy-making more transparent and accountable, and to preserve democracy. 
One of the most poignant and inspiring sessions was centred on the role of open government in Ukraine's democratic resilience and reconstruction. This discussion underscored the significance of the OGP, with Russia's war on Ukraine, and authoritarian and populist leaders trying to restrict civic space and human rights in many countries today. In Tallinn, we were sat just 1,000 kilometres from Kyiv – where the threats being discussed at the Global Summit were being felt directly. Hearing from Ukraine's Prime Minister, Anatoliiovych Shmyhal, and the session's panellists was both humbling and inspiring, as we learned how the government is simultaneously fighting for freedom and making bold and innovative strides forward in digital open government.  
Despite each session echoing an underlying theme that democracy is something that we are currently focused on defending, rather than expanding around the world right now, the overall tone of the summit was hopeful. The conference was organised in a refreshing way, with an emphasis on learning from failures, networking between formal sessions, and diverse venue rooms (including one where we all had to wear slippers so as not to damage the old, delicate floorboards, which made for a levelled and more relaxed atmosphere!) interspliced with the opportunity to learn about Estonia's vibrant civil society and rich culture. Though not explicitly mentioned, it felt like a feminist lens had been applied to organizing the "un-conference", as it was called. 
On a personal note, this event being my first large-scale in person gathering in years, reminded me of the value of being in discussion with people united by a common cause. Whilst the OGP, and commitments at a national and local level are vital, it is people that make change happen. The summit showcased so many inspirational people from within government, civil society organisations and simply as citizens, all working to protect and advance democratic freedom, often with limited resources, personal-risk and hard-fought gains. Global summits like this matter not just for their stated official goals but for the human connections, collaboration, learning, and shared purpose they foster, reminding us that many of us are in this together, united by a common cause.  
If you also attended the OGP Global Summit 2023 in Tallinn, I would love to hear your thoughts and experiences. If this article has sparked ideas for discussion or potential partnerships, please don't hesitate to reach out. Together, we can continue to work towards open governance and a brighter democratic future.